One piece
Experiencing Nokia's Lumia 900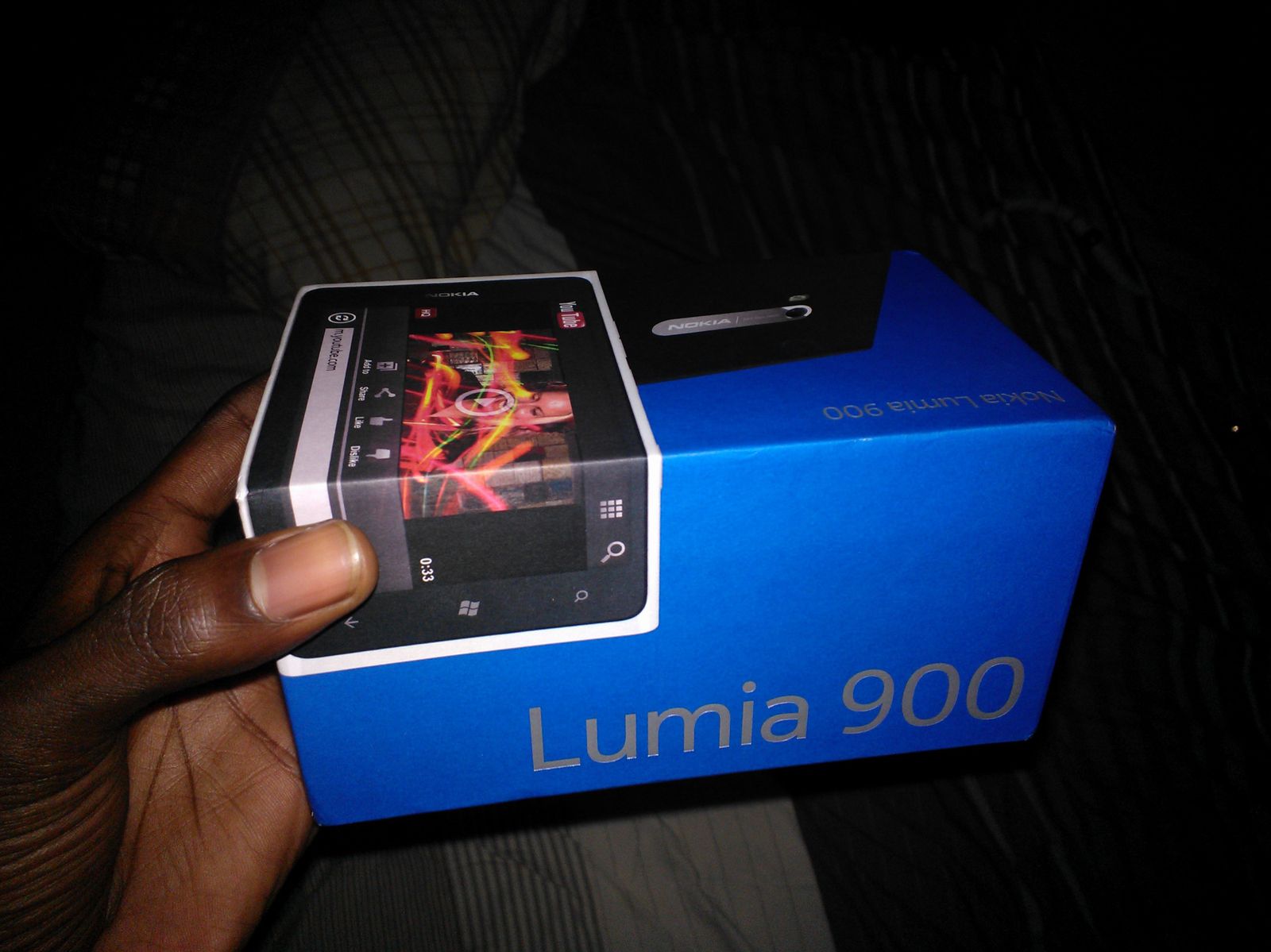 Before starting, I'd like to thank Paul and the Nokia Connects team for giving me the oppurtunity to trial this Nokia Lumia 900. I am very happy to finally put my hands on a Lumia for the first time.
I've always owned Nokia phones and my very first one was the perfect 5630 XpressMusic. Then I entered the world of touch enabled phones with the 5800 XpressMusic before owning the Nokia C7. Then Nokia switched to Windows Phone, and everybody was like "whaatt ? O.o". I've done some research about the OS, and frankly, it was not convincing. After that, i've gone to Android with the Galaxy S2. There are many apps there but that doesn't mean quality apps, though games are good. Android is good, but there's something that make it a little boring. I don't know if it was the phone that was giving me that feeling but, I had it. Now I'm running on Windows Phone 7.5 with a Lumia 900, and I'm quite satisfied. The Lumia I received is a black one, reminds me of The Dark Knight and that's how I call it: The Dark Knight :D
When I turned the device on, I said "woow", the booting time is impressive, and not all, but the screen is simply georgous. It has the same size and the same resolution than my Galaxy S2 (which by the way has its screen broken, cannot change it for now else i'd make a comparison) but they doesn't have the same technology. The Lumia 900's screen is bright and much nicer. I didn't wanted to turned it off, looking at the live tiles...and smiling. Nokia did a great job there, I like it :)
I'll talk about the hardware now and I only have one word to say: awesome! The Lumia 900 is awesome. Seeing pictures and videos through the internet is something, but holding the device is another thing. The Nokia's build quality is just exceptionnal. The Lumia 900 fits perfectly in my hands, not too big and not too small, it's the perfect size for me. Some reviewers was complaining about the screen resolution, but it didn't bother me; it's nice to look at and sharp. The device looks heavy but guess what, its not at all. When I opened the box, I thought it would be, and its not (maybe it's because i'm strong haha *kidding).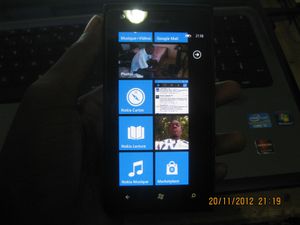 After setting up all of my accounts, I've finally started to enjoy the Windows Phone OS. It was really scary before using it. And then I did, and I like. It's freaking smooth, fast and with an absolute "zero lag". The tile I like the most is the photo tile, and the photo app showing in its background pictures i've taken. Windows Phone is really beautiful, and with this georgous screen, it just can be better. Windows Phone is a well thought OS and pretty neat. Would be perfect if Nokia added quick menu connectivity MeeGo Harmattan like, double tap on the top bar to show it as I love having quick access to wifi and mobile data options. But that's not a big deal though, I can live without that. The thing I like the most is the people hub, facebook is well integrated to the OS; posting, liking or commenting a status is done with ease. And with the What's New, I can see what my contacts are posting, it's just good. I like that feature.
For people (like me) who doesn't have a big music library, Nokia Music app is the solution for you. Playing music randomly and discovering new artists is way better than listening to the same songs over and over. I have discovered many new artists and songs and now my music library is getting bigger, plus, I can have my playlist on the go!
This phone has an excellent battery life. 21 hours since I've unplugged the device and 14% of battery remaining. The Lumia was always on wifi that day and i've of course used it for internet, chat and a little gaming and music. I've downloaded some of the apps in the Nokia collection and I like them, and Mirror's Edge that goes free was an opportunity to get it too, and that's cool.
Nokia did an amazing job with this Lumia 900, I really do like the phone. To answer Paul's question: yes! the lumia 900 helped me decide whether I'll switch to Lumia or not. And yes I will as soon as possible. I'll either go for the Lumia 900 or the 820. If WP7.5 is this good, WP8 is just better then. The resizable tiles and the swappable covers of the 820...me gusta! And with Windows 8, it's the perfect match. My sister played with the Lumia 900, now she wants the same phone, some of my friends too. They will #switchtolumia. One phone to convince them all !! :D
I am really happy I've trialed this amazing device, The Dark Knight. Many many thanks to the Nokia Connects team and especially Paul for sending me the Lumia 900. I really wish I could keep it, but have to give it back :(
For those who want a phone, a windows phone...don't look any further: Nokia's there, Lumias are there and they are great and there's a vaste choice of great and colorful Lumias.
Now I have one week left before the due date, haha now it's time for me to enjoy :)
Hope you liked the reading !
Partager cette page