One piece
Nokia Lumia 520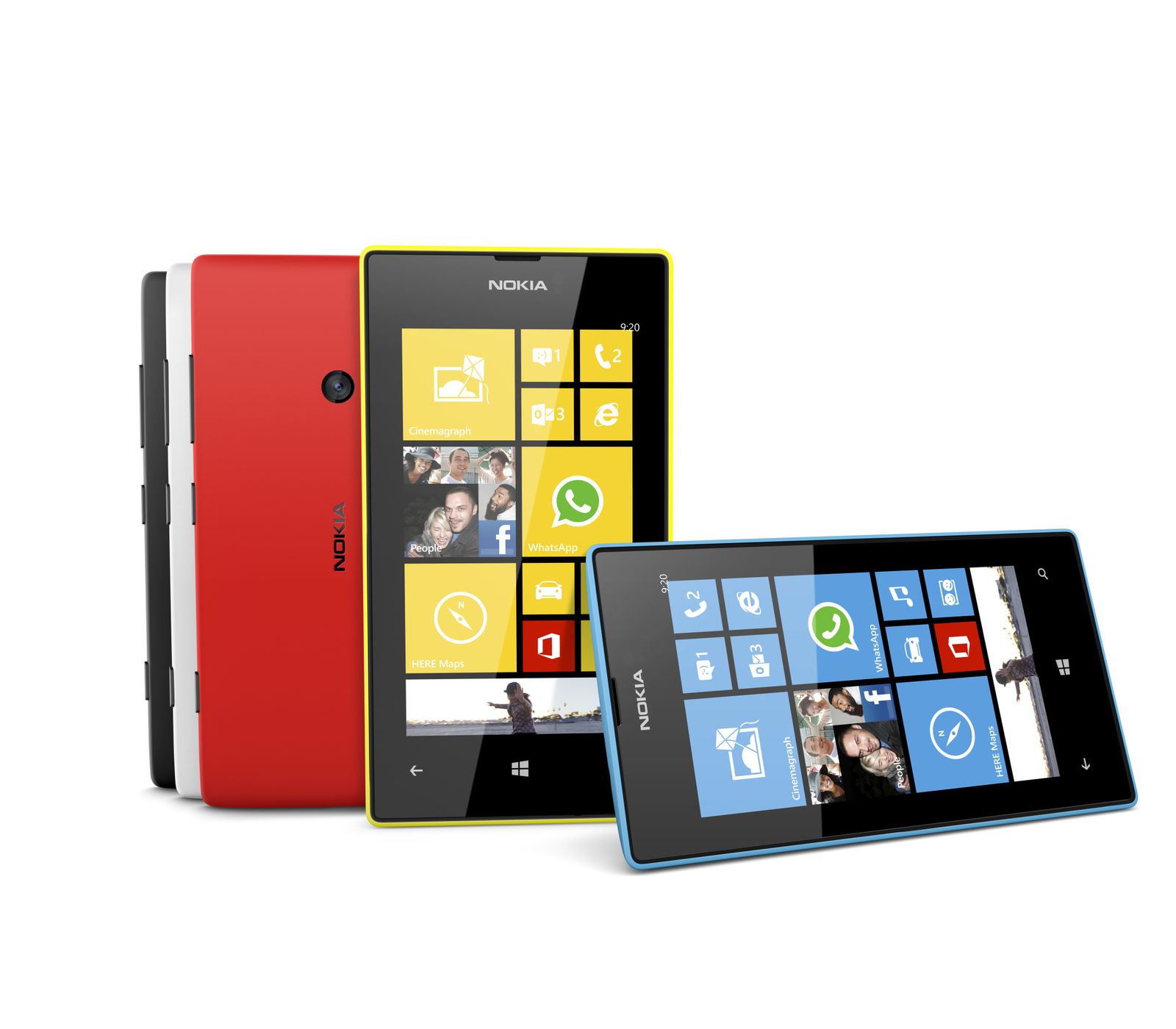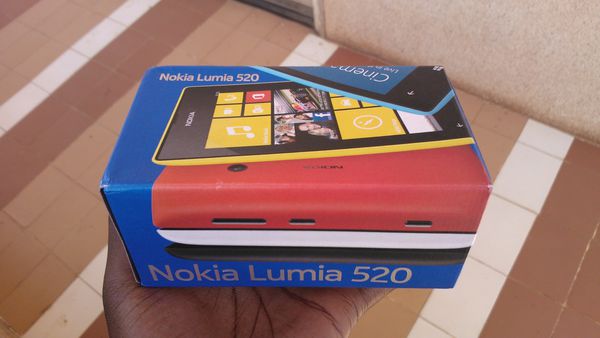 I've had the Nokia Lumia 520 for two weeks (thanks to Nokia Connects for sending it out) and I really like it, though it's the low end WP8 device for the Lumia range.
The trial device I've got is a yellow phone, the color I was hoping it to be. The Nokia Lumia 520 features a 4 inches screen and it feels good in the hand. The back cover is removable so you can access to the 1430 mAh battery, microSim and microSD card slots. The design of phone is really inspired from the Lumia design. A friend said it kind of looks like my Lumia 800. Talking about the Lumia 800, the first thing I've noticed when I've grabbed the Lumia 520 was its weight. It's lighter (only 124g), it feels cheaper than the 800 but it's still nice to hold in the hand. This is a really beautiful phone, and in a yellow dress...I just love it !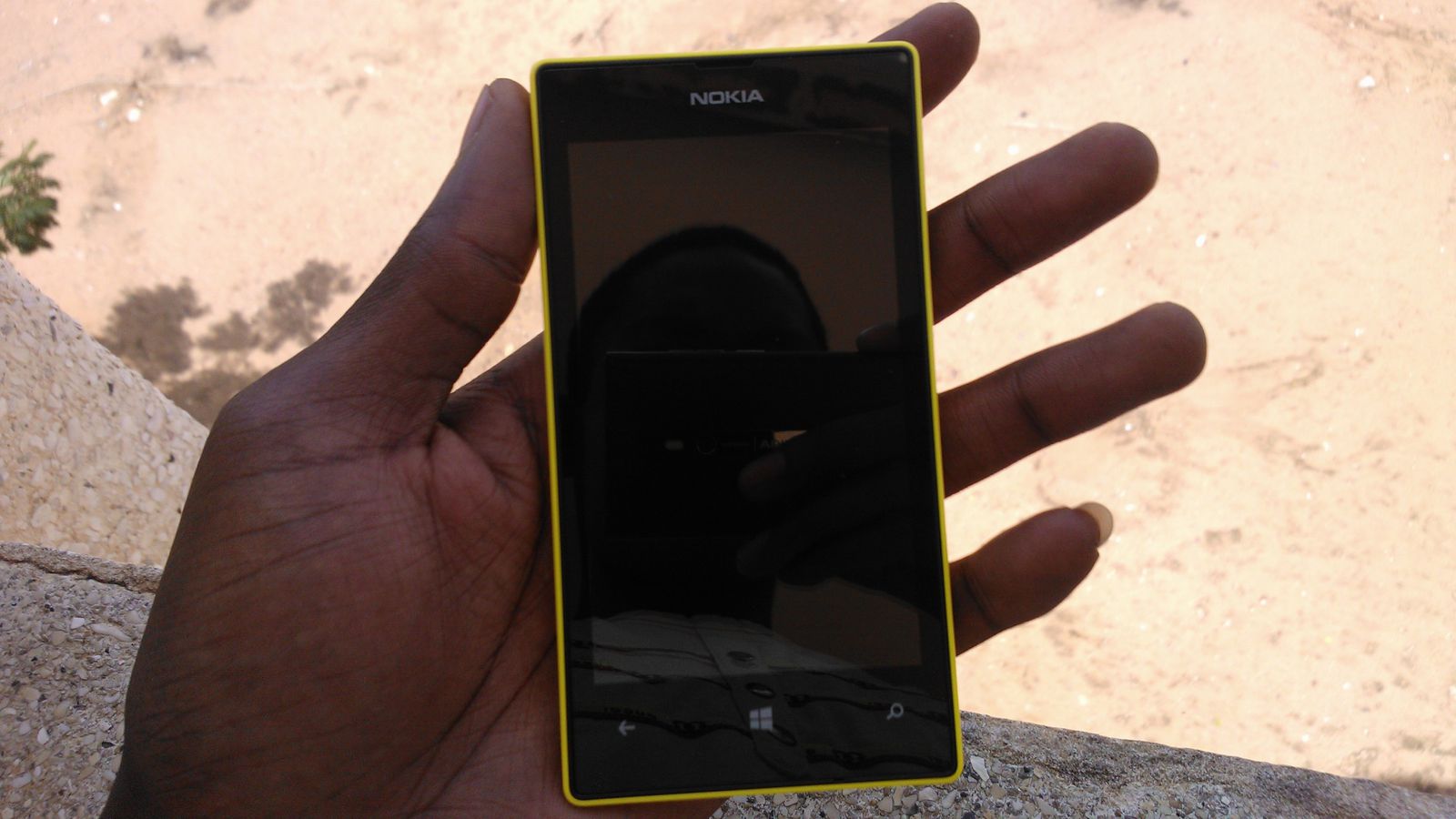 The Nokia Lumia 520 features a 1Ghz dual-core Snapdragon S4 processor, along with 512mb of RAM and 8 Gb of internal Storage, and as I've said earlier, you can add a microSD card up to 64Gb to carry all of your multimedia files and leave the internal storage to the apps. On the back of the phone we have a 5 megapixels camera with no flash, and the speaker on the bottom right. I love this speaker, it's no better than the one on my Lumia 800 but it's loud and sure gives me a sound that I really like.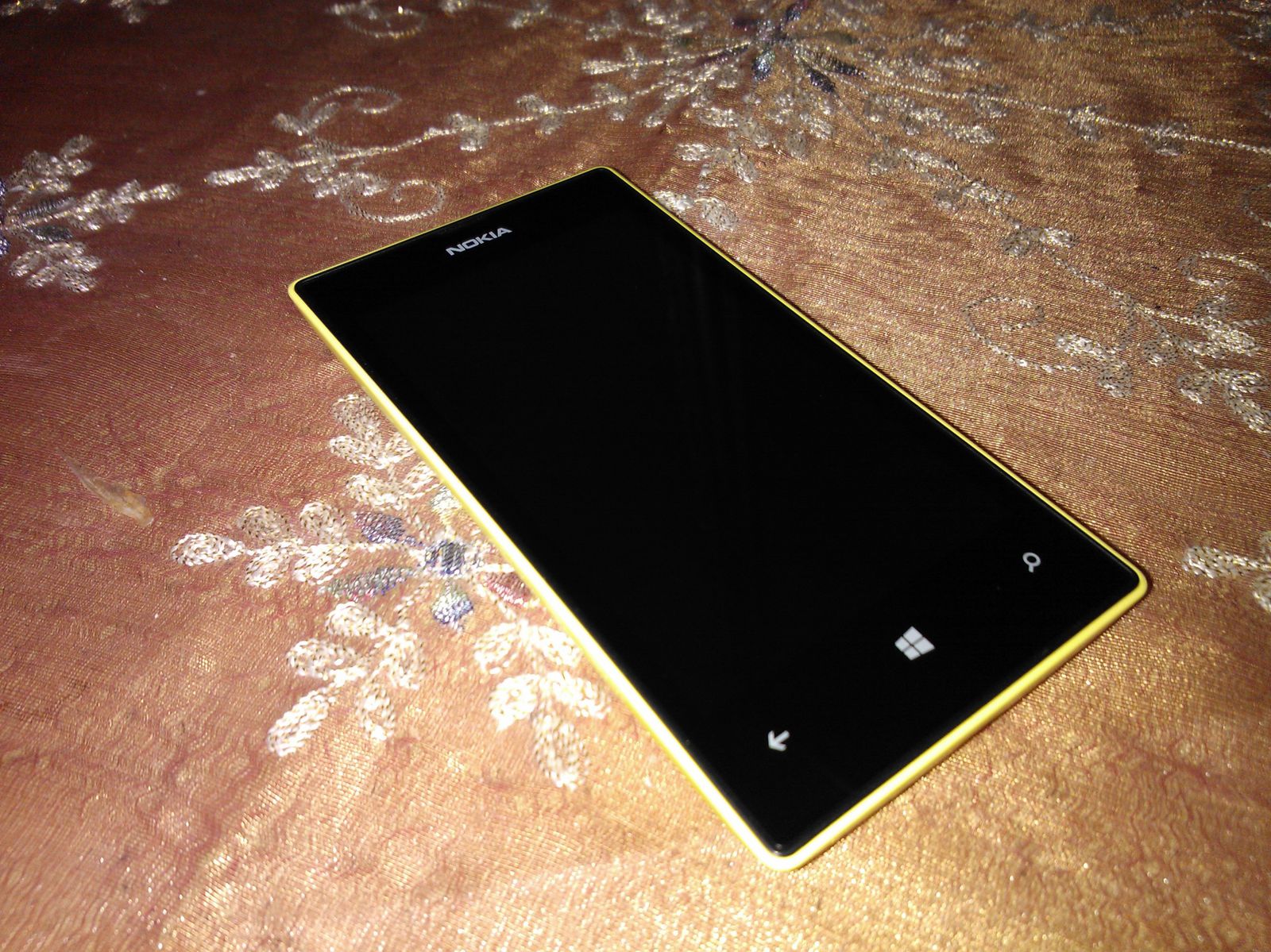 The Nokia Lumia 520 is available in five colors which are yellow (the one I have right now), red, white, black and cyan. The 520 has a IPS LCD display with the resolution of 800x480 (235ppi) and for the surprise, has a Super Sensitive Touch you may have heard at the launch of the Lumia 920.
Hey! You know what's wierd about this phone ? It's fast, I was really impressed by its speed. But thought it's a fast phone, it suffers from the « Resuming… » thing when switching apps. This must be due to the low RAM but fortunately, it's just for a sec so you can continue your tasks, but it still annoys.
Coming to battery life, I could easily do a day and half when data connection is turned off and not so using the phone heavily. The battery life is pretty decent but when mobile data is turned on and using the phone heavily, the battery drains so fast that it can't last 8 hours (charging twice in a day, I've had to do that). But when you just use the phone like my mother would do, well you won't have to charge it regularly. Call quality is good too, hearing well and being heard well. I did not have any problem with that.
That was the hardware side, the Lumia 520 has it all: it's beautiful, it feels good in the hand, not big and not heavy, loudspeaker is great and battery's not lame. Now on the software side, we have Windows Phone 8 running on the Lumia 520. I've said that the phone was fast, it really is. Compared to Android phone on the same target range, you'll sure prefer this one.
I have compared it with my brother's Samsung Galaxy S Duos and no surprise, the Nokia was faster, but more important, it was smoother. The Galaxy S Duos is the king of lags and even its owner is frustrated by it. The Galaxy S Duos has a single core 1Ghz and 1Gb of RAM against 1Ghz dual-core and 512Mb of RAM on the Lumia 520 but...the Lumia is cheaper. In FCFA ~100 000FCFA (152€) for the Lumia 520 and 140 000 FCFA (213€) for the Galaxy S Duos. Choice is easy ;)
The Lumia 520 shows how Windows Phone 8 is well optimized. The hardware is just what you'd expect on a lower range phone, but the dual core processor is doing well. The "Resuming..." thing I was talking about earlier is the only issue, but for that, we'll let Microsoft take care of it.
When it comes to gaming, due to the ram, I couldn't find big games like Nova 3 or Modern Combat 4 in the store as they require 1gb of ram, but I was able to play games such as Jetpack Joyride or Temple Run without any issues. They work as they are meant to.
Coming to the apps, Windows Phone 8 does no longer suffer from the huge lake of them as the essentials are there. Some may not be official but they do what you want to do. For exemple, there is no official app for Dropbox (just 3rd party ones, which are good too) but you will not be disappointed, there is Microsoft's SkyDrive to do the job and it has automatic upload of your photos and videos, either on full resolution or lower. Since I'm using Windows Phone, I am more SkyDriving than Dropboxing, though I'd like to see an official app to come.
So apps are there, you can do what you were doing on other platforms. The experience can be less good, the same or better. And I haven't even mentioned Nokia's services such as Nokia Music to satisfy your music addiction, Nokia Cinemagraph, Creative Studio... and the Here apps (maps, drive, etc..). HERE Maps was updated and for my surprise, Senegal's maps were finally available FOR download and offline use.
So, I'm quite satisfied with all this but not completely. Windows Phone still lake many basic features. But they, at Microsoft, are at least working on it and they are said to be listening to consumers and what they want, so when the major updates will come out, they will be features packed and will finally come with a notification center, the feature we all are waiting the most and hopefully a better multitasking.
Now to sum all this up, the Nokia Lumia 520 is definitely worth its price, I didn't really felt that I was using a low end phone, it's fast and responsive and it's a really beautiful phone with a "big" 4" screen. I am not that much into camera, so taking photos is not really something I usually do, but those 5 megapixels are not that bad, you can have decent photos.
Great job Nokia, you have made a low cost phone that won't upset anyone and I really like it :)
The Nokia Lumia family has a phone for everyone, for every budgets and the choice is now yours, going from the Lumia 520 to the Lumia 1020 not forgetting the Lumia 925 and the newly announced Lumia 625.
This Nokia Lumia 520 is definitely a phone I recommend. I had a great experience with it, thanks again to Nokia Connects. Windows Phone 8 may be similar to Windows Phone 7 but on the usage, you'll find some differences. User experience was indeed nicely improved. Check this article and see how my transition from WP7 to WP8 was, for those who haven't upgraded yet.
I have created a flikr album of pictures taken with the 5mpx camera of the phone (and the SophieLens app, I love that app), and check out this playlist from my YouTube channel for some more :).
Partager cette page